There are many things to see and do while visiting or living on our island. For example, you can visit museums, amusements or lighthouses, go on a cruise, go to the movies and arcades, play miniature golf or keep fit by going to health clubs or just bicycling around the town. Stone Harbor and Avalon have it all! If you want to see it all, then you can visit and enjoy attractions in surrounding areas.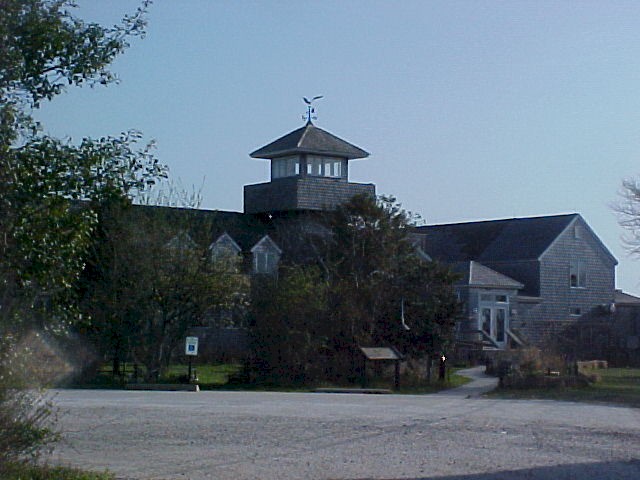 The Wetlands Institute
1075 Stone Harbor Boulevard, Stone Harbor, NJ - 368-1211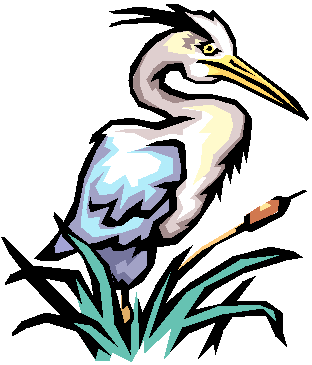 Located just over the 96th Street Bridge, this is a birdwatcher's paradise with 60,000 acres of wildlife refuge and marsh trails, an observation tower , aquarium and children's discovery room. The Wetlands offers a wide variety of programs for children and adults, as well as guided and self-guided marsh tours almost every day. You will learn about turtles, horseshoe crabs and fish.
September 17 - 19 is their Wings and Water Festival - a weekend of wildlife and maritime art, dune walks, boating, food and just good family fun.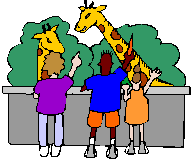 Cape May County Park and Zoo - 707 Route 9 North, Cape May Court House, NJ - 465-5271
This is a MUST for young and old alike. Take Exit 11 off the Garden State Parkway to visit the best FREE zoo where you can see animals in their natural environment. It is open 7 days a week. Walk the boardwalk and visit the African Savannah. You also will see the Aviary and a new Reptile House. There are over 150 species of animals and makes this is one of the finest attractions in Cape May County. Also includes picnic facilities, a playground, a fishing pond, and nature trails.
Leamings Run Gardens
1845 Route 9 North, Cape May Court House, NJ - 465-5871
This is the largest annual garden in the United States. Beautiful flower theme gardens grow along the winding one mile path and lead you to an authentic colonial whaler's farm as it was built in 1695
Historic Cold Spring Village
720 Route 9, Cape May, NJ 08204 - 898-2300
Relive and experience history at this 19th Century Open-Air living history museum portraying the lifestyles, trades, crafts and architecture of an 19th Century rural South Jersey community. There are special events every weekend and free Saturday evening concerts in June and July.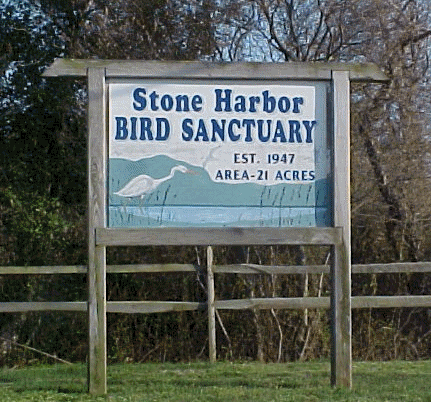 Stone Harbor Bird Sanctuary - Third Avenue and 114th Street, Stone Harbor - 368-5102
21 acres with hundreds of species of shore birds - 368-5102
The Stone Harbor Historical Museum

235 93rd Street, Stone Harbor, NJ - 368-7500
This museum depicts the town of Stone Harbor's unique history
Cape May Whale Watch and Research Center - 1286 Wilson Drive, Cape May - take a narrated ride on a catamaran and view whales, dolphins and other marine wildlife from April through December - 898-0055
Avalon Museum and Historical Society - 215 39th Street, Avalon - 967-0090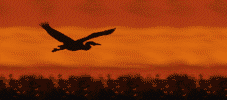 Cape May National Wildlife Refuge - Edwin B Forsythe - Oceanview - bird watcher's paradise - 652 - 1665
Naval air Station Museum - 1108 Lexington Avenue, Erma - 886-8652 - World War 11 aircraft
Noyes Museum - Oceanview - American folk art exhibits - 652-8848
Performing Arts Center of Middle Township - 1 Penkethman Way and Bayberry Drive - 463-1924
Stone Harbor 5 Movies - Hoyt's Cinema - 271 96th Street - 368-7731

Find a Movie - enter your zip code and find out what is playing at your local theater or you can see what is playing in Stone Harbor by entering 08247

Island Watersports - 9633 Third Avenue - 368-6114
Island Watersports - Over 21st Street Bridge - Avalon - 967-5466

Rigi's Amusement Center - 216 216 96th Street - 368-8484 and 368-3737
Greyhound Poker Palace - 2805 Boardwalk, Avalon - 368-0202

Club 18 Miniature Golf - 9505 Third Avenue - 368-4362
Pirate Island Miniature Golf - 2738 Dune Drive, Avalon - 368-8344
South Seas Miniature Golf - 2309 Dune Drive, Avalon - 967-4288
Tee Time Miniature Golf - 96th Street, Stone Harbor - 967-5574

Harbor Bike and Beach Shop - 9828 Third Avenue, Stone Harbor - 368-3691
Hollywood Bicycle Center - 2518 Dune Drive, Avalon - 967-5846
OTHER AREA ATTRACTIONS
Story Book Land
Route 322 (Black Horse Pike) - A fairy tale theme park with rides for young children
Tour Victorian Cape May - view this "gingerbread" city
Delta Lady - Island Cruises - 508 W Rio Grande Avenue, Wildwood - 80 foot Mississippi River boat offers narrated cruise along the intercoastal waterways to see waterfront restaurants, marinas, mega-yachts, mansions, bird sanctuaries, canals, commercial fishing fleets and the US Coast Guard base and Fleet at Cape May. The choice is yours which tour you take - 522-1919
Six Flags Theme Park - this is a distance away up the Garden State Parkway but if you still have not satisfied your "amusement ride fantasy" in Wildwood, then this is the place to visit. Also has a wild safari where you can drive through to see the wild animals

Lucy the Elephant - Decatur and Atlantic Avenues, Margate - world famous 65-foot pachyderm. Walk through this 6 story elephant
Ripley's Believe It or Not! - Atlantic City - 347-2001
Cape May County Historical Museum - 504 US Highway No 9, Cape May Court House - 465-3535 - housed in oldest structure in Cape May County, the John Holmes House, built in 1775
- Lighthouse Avenue, Cape May Point - restored 1859 structure and is one of the oldest continually operating lighthouses in the United States - climb the 199 spiral staircase for a panoramic view of the Atlantic Ocean and Delaware Bay - 884-8656

New Jersey Lighthouses - "visit" all the NJ lighthouses online
George F Boyer Historical Museum - 3907 Pacific Avenue, Wildwood - Wildwood memorabilia - the history of Wildwood starting with its merger with Holly Beach City - National Marble Hall of Fame here - 523-0277
Greater Cape May Historical Society - 643 1/2 Washington Avenue, Cape May - 884-9100
Mid Atlantic Center for the Arts - 1048 Washington Avenue, Cape May - 884-5404
Marine Mammal Stranding Center and Sea Life Educational Center & Museum - 3625 Atlantic-Brigantine Boulevard - 266-0538
TW Sports - Black Horse Pike, Egg Harbor Township, McKee City - family fun center with go-carts, miniature golf, batting cages, bumper boats and kiddie rides - 484-8080
Towne of Historic Smithville - Smithville - 652-7777
The Brownstone Puppet Theatre & Museum - Historic Smithville - 652-5750
Island Aerobics - 3206 Dune Drive, Avalon - 368-0880
3206 Fitness - 3206 Dune Drive, Avalon - 368-4242
Wilkins Fitness Systems Inc - 9407 Second Avenue, Stone Harbor - 368-6900